Home
About Us
Contacts
Directory

Links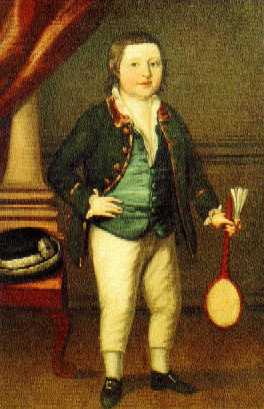 A far cry from the genteel backyard diversion with which most Americans are familiar, badminton has grown to be one of the world's most popular and competitive sports and has been a full medal Olympic event since 1992. According to one badminton web site:
Whilst badminton is a minority sport in the US it is widely played in Britain, Denmark, Sweden, China, Indonesia, Malaysia, Korea and several other countries. Britain alone has 4 million players, about 8% of the population. As a spectator sport it is very popular in the far east. The badminton events at the Seoul Olympics were among the first to sell out, despite it only being a demonstration sport. The estimated audience for the 92 Olympic finals ran into the hundreds of millions, up to 1.1 BILLION in total.
Even though it may still be a minority sport in this country, its popularity has been increasing. Indoor badminton has much to offer for people looking for a strenuous yet entertaining form of exercise that can be enjoyed year-round. Few sports can match badminton for its intrinsically fun and wholesome nature and for its excellent aerobic and physical conditioning aspects. People of all ages and skill levels can play, even those with disabilities. Additionally, the international attraction of badminton makes it a great vehicle for bringing together local residents from different cultures and backgrounds.
Newport News Badminton is made up of people of diverse backgrounds. From hairdressers and truckers to medical doctors, nuclear physicists, and philosophy professors, we represent many occupations. Most of our players come from foreign lands. Nations represented include China, India, Britain, Malaysia, Germany, Holland, The Philippines, France, Iran, Russia, Japan, and Cambodia, in addition to many states of the US.
Newport News Badminton was started in 1998 by a group of people who desired a place to play badminton on the Peninsula. Before then we had to go either to Virginia Beach or Williamsburg. We appealed to the Newport News Department of Parks and Recreation to establish a local venue at one of their recreation centers. Parks and Rec subsequently found a gym at a local high school that already had lines for three courts and was available 2 nights a week. Badminton thus commenced at Warwick High School in December of 1998.
Everyone is invited to play with us, especially beginners. It's free and all ages are welcome. You don't even have to bring a racquet--we usually have extras. Just show up and enjoy!
---